Lele Zhang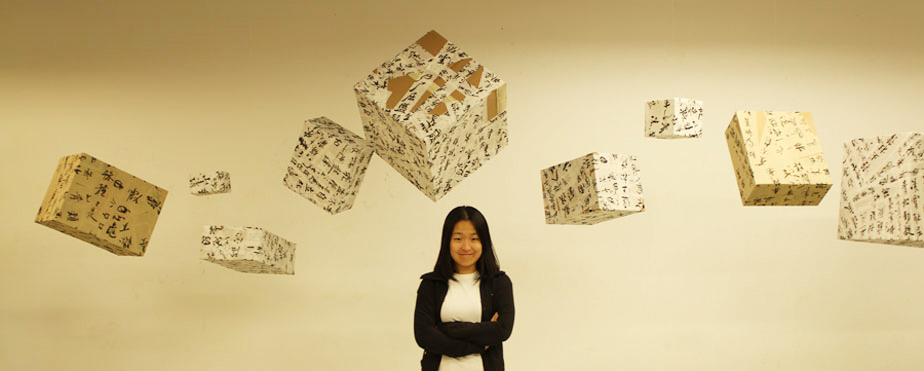 ARTIST STATEMENT
I have a fascination with space and light, and the uncertain ways they interact. This might be why I have a soft spot for architecture.
I like to explore the potential hidden in this uncertainty. And I like to take my personal experiences and imprint them into my art.
I lived in Beijing for 25 years. Then I moved to Boston. I was lost in an unfamiliar city, surrounded by an unfamiliar culture, speaking an unfamiliar language. No friends, no family, just changes and cluelessness about where next.
I started asking questions about where that sense of security, craved by so many, comes from. Sustenance, employment, wealth, love…do they really give me any security?
I hide behind them anyway. What makes me afraid, and what is "behind"? I can't say. But I would like to show you myself, in front of all these bumps and notches.
ARTIST BIO
Lele Zhang was born in Beijing, and lives and works in Boston. While her preferred medium is ceramics, she has also experimented with painting, calligraphy, video, and woodworking. She received her B. A. (2010) and M. A. (2012) in Ceramic Design from Tsinghua University, and her M. F. A. in Fine Arts 3D from the Massachusetts College of Art and Design.
For more information, please refer to her CV.