Pillar
"The superior and inferior articular processes on either side are fused to form an articular pillar, which projects lateralward from the junction of the pedicle and lamina. " – Anatomy of the Human Body (1918)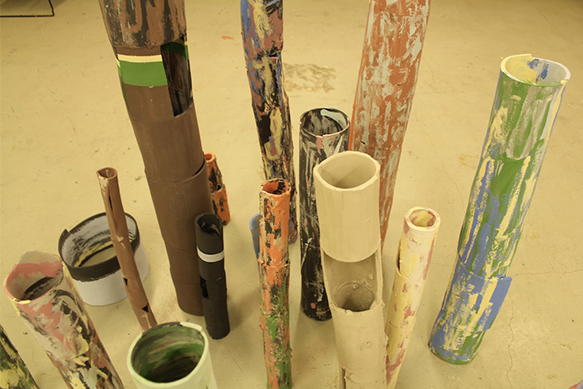 This set of works explores the ins and outs of forms. The elements used were extended from the components of traditional Chinese architecture.

The pillars were stripped of their functionality as supports, and studied for their form and colours.

The audience participates in this vivisection, making notes through visual inspection. The pillars are examined from all angles. From the side. From above. From the openings. Close up and far away.